Natural. Safer. Beautiful.
Organic Lawn Care Near You: Service Program, Products & Treatments
Moving to an Organic, Chemical-free Lawn is Easy. Let Us Show You How.
For a green and healthy lawn, turn to the #1 provider of organic lawn care near you. Our organic turf care program focuses on feeding the soil, not the lawn directly. This allows for the biology in the soil to do its thing and provide a long duration healthier food source for the grass. As a result the "feast or famine" of a traditional turf program is replaced with consistent and sustained nutrient availability. Learn for yourself how natural organic lawn care produces the most beautiful backyards and outdoor areas.
Getting Started is Simple. Begin Organic Lawn Care Treatments Within 24 Hours!
Submit
Our team will evaluate your property through satellite imagery software and generate pricing based on square footage. An electronic lawn care proposal will be sent to your email within 24 business hours.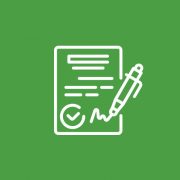 Review
Review your electronic proposal and reach out to our team with any questions. At that time we can schedule an on-property walk-through, add or subtract services, or schedule your first service!
Schedule
Sign and provide payment information to start service.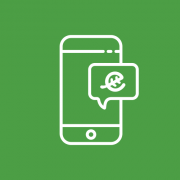 Service
Receive a text message before and after every service. Enjoy peace of mind knowing each service will help in creating a beautiful and sustainable organic lawn!
Why You Should Make the Switch
Every year millions of pounds of harmful, toxic pesticides are used across the United States on home lawns.
According to the EPA, traditional lawn chemicals can put children and pets at risk.
Healthy Organic lawns can help offset climate change by sequestering carbon dioxide.
Organic lawns use less water.
No leaching of chemicals into valuable drinking resources.
Natural, organic lawn care produces more stress tolerant lawns.
Get a Digital Quote Today!
Pure Solutions Organic Lawn Care Program
Each year our program begins with a soil test, which will give us the information needed to customize a plan that meets the needs of your individual property.
We utilize custom plant and aquatic-based fertilizers to feed our organic lawns during the growing season.
We've worked tirelessly to find weed control options that fall in line with our strict organic guidelines. Our plant-based weed control products are safer than traditional weed control.
We see value in slice seeding in the spring and over-seeding in the fall to increase turf density. This will build a thick turf stand and help the lawn out compete the weeds.
Grubs and insects can be detrimental to cool-season lawns, which is why we treat yearly for the best protection.
After analyzing our clients soil test, we are able to determine what soil amendments are necessary, including limestone applications and micro and macro nutrient fertilizers.
By coring soil plugs out of the lawn, we are allowing air, water, and nutrients to penetrate deeper into the soil. This will help to alleviate compaction and build soil health.
Organic Compost Topdressing
We use organic compost to naturally revitalize soil structure. This service feeds microbes, helps retain moisture, and adds beneficial nutrients to the soil.
Why Organic Lawn Care from Pure Solutions?
For over 15 years we have proudly served our local New England community and provide the best natural lawn care, organic mosquito & tick control, deer repellent and even special event pest spraying. We offer the very best service in areas like Rhode Island, Central New Hampshire and Massachusetts, including Martha's Vineyard & Cape Cod.
Our organic lawn care products are EPA 25b, NOFA and/or OMRI* listed which means they are better for kids, pets, and the environment!
We believe in a future where harmful chemicals are no longer used on our lawns or in our communities. This has been our commitment since inception, join the Pure movement!
Communication is the key to seeing the best results for your natural lawn. Our client team takes pride in answering phone calls and responding to emails in a timely fashion throughout the season. In person consultations are always available upon request!
Frequently Asked Questions
How to take care of your lawn?
Organic lawn care, the most effective and eco-friendly approach, focuses on nourishing the soil instead of just the grass. This involves providing the soil with the necessary nutrients, organic matter, and microorganisms to sustain healthy grass growth. As turf grass is not a native crop, regular soil tests are conducted to identify deficiencies and determine supplementary treatments. Over time, as the soil improves, the need for treatments decreases, reducing costs and minimizing environmental impact. At Pure Solutions, we are dedicated to continually researching new and improved products to enhance our services and provide additional benefits to our customers.
How much does lawn care cost?
Our organic lawn care programs are priced based on serviceable area on each property and is customized based on soil test results and feedback from technicians and clients.
What is lawn care?
Lawn care refers to the maintenance of a lawn, which is an area of land covered with grass that is typically used for aesthetic or recreational purposes. This can involve a range of activities such as mowing, fertilizing, watering, aerating, and controlling weeds and pests. Proper lawn care requires a certain level of knowledge, attention, and effort, and can result in a healthy, attractive lawn that adds to the overall beauty and value of a property. Regular maintenance also helps to ensure that the lawn is able to withstand the challenges posed by various environmental factors and remain lush and vibrant for many years to come.
"Our lawn looks greener than ever, and I can feel good about it knowing it's all organic!"

"We have been using Pure Solutions for 3 years now, and have been really pleased. They're incredibly attentive and responsive, have great attitudes on the phone anytime we call, are very reasonably priced. So thankful to have found Pure Solutions. We can't say enough good things about them."

"We have both Pure Solutions' organic tick and mosquito control and their organic lawn care services done at our property and are very impressed by the results of organics. Our lawn was in dire shape with weeds and dead soil and after contracting Pure Solutions we now have a lush lawn and healthy soil. They even provide regular soil analysis to show improvements over time!"