Weston, Wayland, Lincoln, Wellesley MA
Dependable & Professional
Snowplowing Services
Community Focused Snowplowing
Winter is almost here and so are icy, snowy driveways, walkways, and roads. Massachusetts winters are unpredictable and harsh, which is why having a reliable, local snow plowing and shoveling company gives you peace-of-mind that you will be able to access and leave your home safely. Our professional fleet of drivers and snow shovelers are fully insured and show up no matter the conditions. If you are looking for a snowplowing company that you can depend on, has seamless communication, and provides first-class snow plowing and shoveling services then contact us today!
Communities We Serve
Snowplowing and Shoveling Services
Weston, Massachusetts 
Wayland, Massachusetts

 

Lincoln, Massachusetts 
Wellesley, Massachusetts
Interested in a Free Estimate?
The Simple Pure Solutions Snowplowing Process
A Pure Solutions team member will visit your property and you will receive a free digital quote emailed to you within 48 hours.
Sign your digital quote for snowplowing services.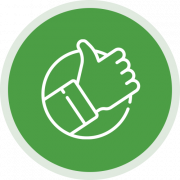 A Pure Solutions team member will come out and stake your driveway free of charge.
You will receive pre-storm notifications with the most recent weather forecast, snowfall estimates, and a preliminary timeline for completing services.
Seamlessly receive emailed invoices and pay on-line or set up auto-payments.
More Than Just Another Driveway Plowing Company
Pure Solutions is a family-owned company located in the Center of Weston, Massachusetts. We understand the challenges of New England weather and how difficult it can be to find a dependable and trustworthy snowplowing company. We have an office staff year round here to answer your snowplowing questions or react to your changing snowplowing needs. Simply typing "Snowplowing services near me" into a search and hoping you find a valuable partner is not enough. This is why Pure Solutions is much more than a local snowplowing company. We offer other services, in warmer months, such as organic lawn care that make us regulars in the communities we serve. We have over 10 years of experience as an established and trusted local company. Our snow plowing trucks are meticulously maintained and we have back up trucks ready to roll at a minute's notice.
Pure Solutions Residential Snow Shoveling Services
*Service is only available in combination with our snowplowing service.
Did you know that according to the Washington Post "that each year about 11,500 people in the United States are treated in emergency rooms for injuries related to snow shoveling…and on average, 100 of those injuries are fatal, generally heart attacks."
We understand the frustration of watching a plow truck clear your driveway in minutes only to then have to go out and shovel numerous walkways and/or areas of your property. This is why we offer snow shoveling as an additional service to our plowing. Snowstorms are a part of life in Massachusetts, but when snowfall adds up and is compacted then plowing and especially shoveling becomes extremely difficult. Avoid injuries and get peace-of-mind knowing that your walkways will be shoveled this winter by signing up with Pure Solutions Snow Shoveling Services.
Pure Solutions Snowplowing FAQ's
What should you not do when snow plowing?
When snow plowing, there are several things that you should avoid doing to ensure safety and prevent damage to the plow and other equipment. First, you should never push snow onto public roads or sidewalks, as this can create hazardous conditions for other drivers and pedestrians. It is also important to avoid plowing too fast, as this can increase the risk of accidents and damage to the plow or vehicle. Additionally, avoid hitting curbs, manhole covers, or other obstacles, as this can cause damage to the plow or vehicle, and create hazards for other drivers. Finally, do not overload the plow or exceed its weight capacity, as this can lead to instability and unsafe operating conditions. By avoiding these common mistakes, you can ensure safe and effective snow plowing.
Does plowing ruin your driveway?
Plowing snow can potentially damage a driveway, especially if the plow blade is not adjusted properly or the driveway is not in good condition. Plowing can cause cracks, bumps, or potholes to form in the surface of the driveway, making it less smooth and potentially unsafe to drive on. Additionally, if the plow blade is too low, it can scrape the surface of the driveway and cause damage to the underlying structure. To avoid damage, it is important to hire a professional snow removal service that is experienced in plowing driveways and has the right equipment to do the job safely and effectively. It is also a good idea to make sure that your driveway is in good condition before the snow season begins to minimize the risk of damage.
Is it better to shovel snow or leave it?
It is generally better to shovel snow rather than leaving it on your property. While leaving snow may seem like an easier option, it can create various safety hazards and potentially cause damage to your property. Snow on sidewalks, driveways, and walkways can create slip and fall hazards, especially if the snow turns to ice. Removing snow can help prevent accidents and injuries. In addition, leaving snow accumulation can cause damage to your property, such as roof collapses or damage to your foundation.
Pure Solutions provides the very best in organic lawn care services, including organic lawn fertilizer service, lawn seeding services, lawn aeration service, grub control services, and compost spreading service. Pure Solutions is also proud to offer organic tick control and mosquito control, all-natural deer repellent, botanical pest control products, special event pest control, and even commercial snow plowing.   We proudly serve New England including Upper Valley, Rhode Island, Central New Hampshire, and Massachusetts, including  Cape Cod and Martha's Vineyard.